Old 97's @ Terminal West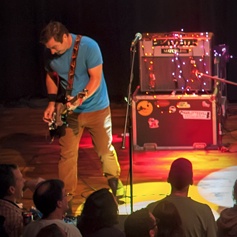 Saw my all-time favorite band last night at Terminal West. Great venue and a phenomenal show, as usual. This show was special, as it marked the last stop of their tour celebrating the 15th anniversary of their album, Too Far To Care. They played the album in its entirety in sequence, along with a selection of other songs.
A quick shout-out to Wes Kidd at Red Light for hooking me up (yet again) with a photo pass. Photos are forthcoming, but here's one to tide you over until I post the others.