Strong-Armed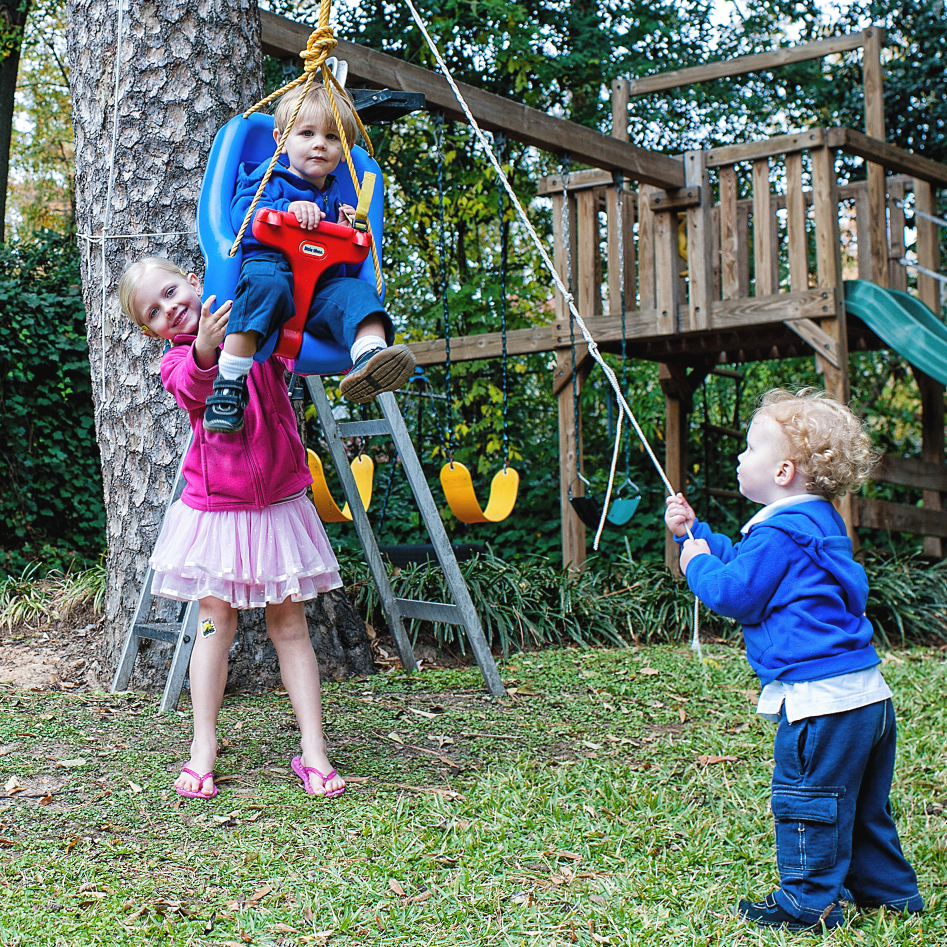 Back in May, for Hunter's 3rd birthday, I set-up a zipline in our backyard. Our good friends, Patrick and Stephanie Warren, who live a couple doors down, have one that the kids were always trying to ride, so I decided that would be the perfect surprise for Hunter for his birthday. And it was.
He and Sloane absolutely love riding on it, as do most of the other kids in the 'hood that come over. Problem is, however, the twins are just too young to hold onto it, so we've never even considered letting them ride it.
Until now.
Over the weekend, as the older two were riding it, the twins more or less strong-armed me into figuring out a way for them to enjoy it, too. Rather than get double-teamed and dominated in my own backyard, I let them have their way. I'm far too old to take on two beefcakes at once.
The easiest solution was to take one of their baby swings and affix it to the zipline so they didn't have to rely on their grip to ride it.
Genius move on my part, if I do say so myself.
Within minutes, Miller was in the chair and Bates was tugging on the rope trying to pull him down the line.
Once each of them had a chance to ride it, however, things changed. Neither of them wanted to stop riding, making it extremely difficult to share. Tantrums and fits ensued. Not good, in other words.
Case in point...
So I'm not sure how long this is gonna last...
Stay tuned...