Happy Birthday, Mama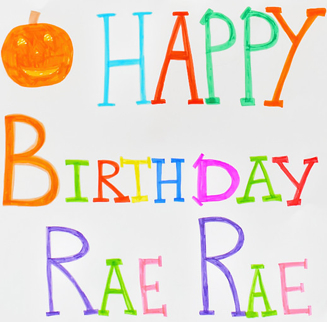 65. How on Earth is it possible that my mother is 65 years old?
I mean, I'm not sayin' that's old...I'm just sayin'. 65? Really?
Anyway, in keeping with one of our most recent traditions, I wanted to get a picture of the youngins to send to the Ceiva digital photo frame that I gave my parents for Christmas last year. It's pretty cool in that you can both text and email pictures to the frame. The frame is connected to their wireless network and syncs a few times per day to pull down any photos that have been sent.
Once I got home from work, I gathered the kids out on the back deck and, after much persuading, bribing and everything in between, was able to get this shot:
Hopefully Mama likes the picture. If she knew how much effort went into getting those little ones to sit still long enough to fire-off 20 or so frames in the hopes of getting at least one good one, I think she'd be extra pleased with it.
But that's neither here nor there...and it's not about me...or us...it's about my mom.
The greatest mom in the world.
Happy Birthday, Mama!