Jimbo Mathus & The Tri-State Coalition @ The Earl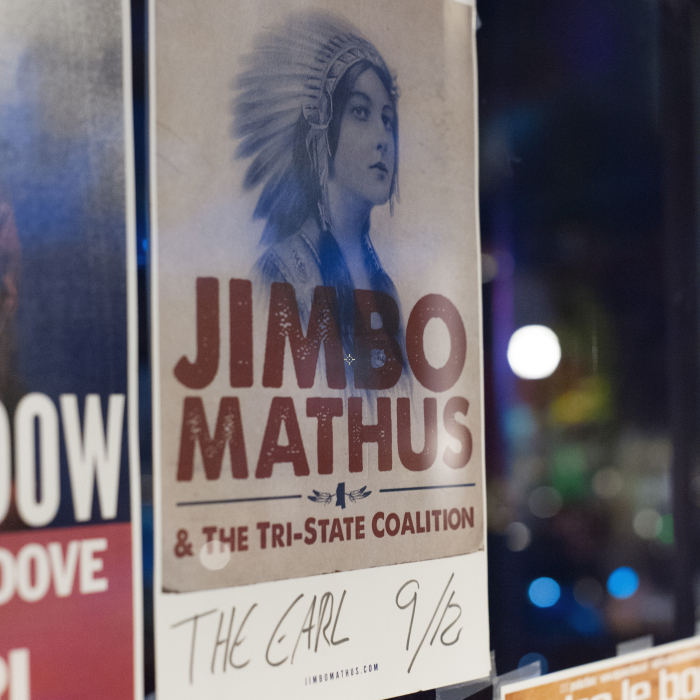 I guess you could say he was my idol growing up in Corinth. Our dads were best friends and played in a bluegrass band together. It was a group of old friends that found themselves back in their hometown after college. They camped and hunted together. Our families went on trips together. It was pretty cool, if I do say so myself. Jimbo was five years older than I, so we didn't exactly run around together all that much. But when our families did things together, we definitely hung-out.
One of the fondest memories I have of Jimbo dates back to 1983 when I was in the 7th grade. For Halloween, I wanted to be a "punk rocker" and I didn't know where to start. I was the furthest thing from "cool" and definitely a long way from being a punk rocker.
Jimbo was a junior in high school and if he wasn't a "true" punk rocker, I'm not sure what you'd have called him. Regardless, my mom suggested I call him and see if he could help me out. I did just that, and he did the same...he transformed me from a skinny, pimple-faced adolescent to, in my opinion, a damn fine punk rocker. I have a picture somewhere and will definitely post it when I find it.
ANYWAY...I digress...
Long and the short of it is that Jimbo left Corinth for Mississippi State in 1985 and never looked back. After college, he moved to North Carolina and founded the Squirrel Nut Zippers. They had a pretty successful run for a few years, scoring a few hits and videos on MTV. They eventually broke-up and Jimbo moved back to Mississippi. He's embarked on a rather successful solo career, focused primarily on what he would call (I'm sure) Mississippi blues.
Last week, Jimbo and his band played at The Earl here in Atlanta, and I went to go see them. Fortunately I've been in contact with his mom, and helped us connect via email, and I was able to coordinate meeting him and the band in the bar before the show started. That's where I was able to get this pic of Jimbo and his beautiful bride, Jennifer, just minutes before he hit the stage.
It was an amazing show, despite the low turn-out. Jimbo didn't seem to mind, and I got a chance to see my old friend do what he's always done best...tear the hell out of a guitar and belt out tunes like no other.
I took quite a few pics of the show and will post them as soon as I have time to get them processed.